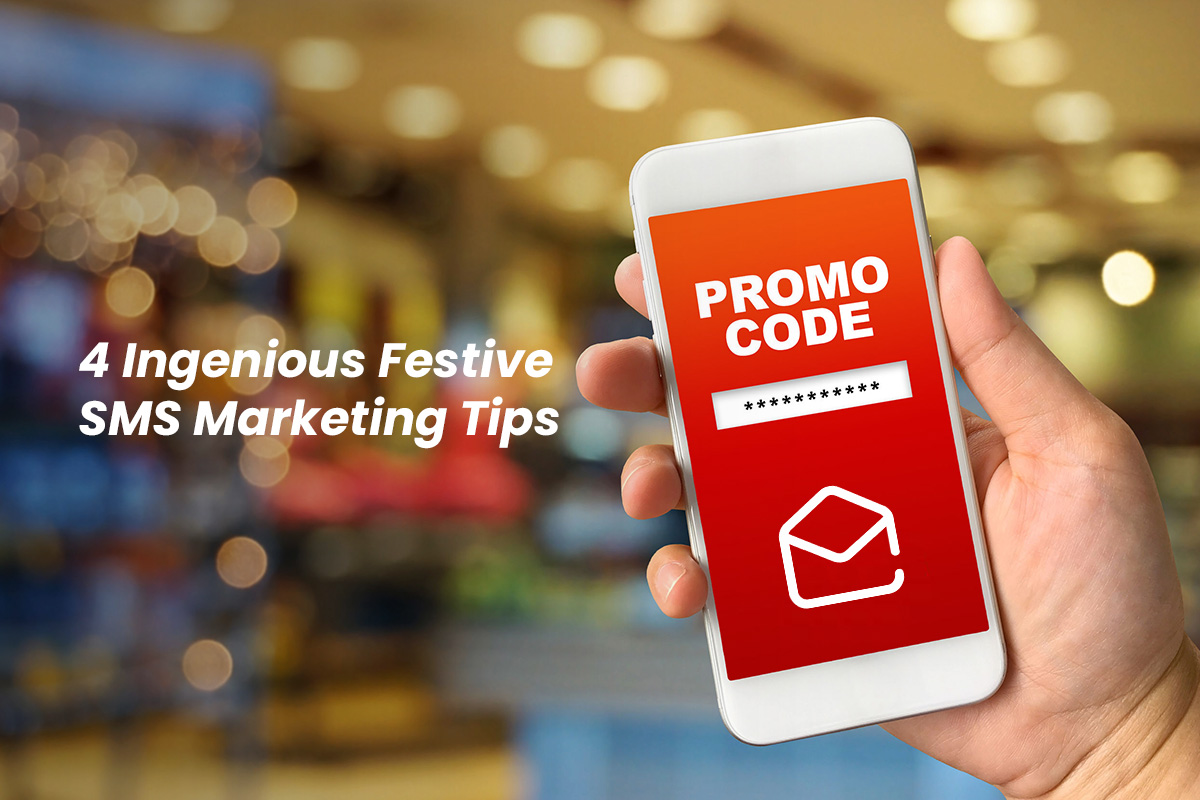 4 Ingenious Festive SMS Marketing Tips
Being a multicultural and multiracial country, Singapore isn't unfamiliar with festivities. What do festivities entail for marketers? The answer is: marketing campaigns! Festive seasons such as Christmas and Chinese New Year, in particular, all happen around the time of annual bonus payouts and increments, which are all golden opportunities for brands to extensively communicate the value of their products and services.
With COVID-19 now in the picture, a huge shift has happened in the consumer market, with a majority of consumers preferring making purchases online over in-store or retail. As a result, many brands have been utilising marketing platforms such as emails and social media for promotional purposes, and as we all know, the marketing materials on those platforms often drown in clutter. Luckily for marketers, there's SMS for businesses, the key differentiator for businesses that can cut through inbox noises with a high open rate and engagement rate. Here are some tips to fully utilise SMS marketing to give your business an unfair advantage.
Improve Overall User Experience Through Timely Updates & Confirmation
SMS marketing excels in timeliness as it bypasses the internet, and is also able to reach non-smartphone users. With such marketing prowess, crucial information such as order confirmations and shipping updates can be provided in real-time, reducing the amount of inquiries that will come in. As a result, customers will feel safer buying from your brand, and are more likely to make a repeat purchase.
Leverage On Time-Sensitive Promotions
During the festivities, it might be hard for consumers to be decisive when promotions are literally everywhere. With SMS blast services, you can blast time-sensitive promotions and expose your targeted audience to a deal that's impossible to resist. To take it to the next level, you can even give out digital promos or coupons before the sale has even started, giving them time to spread the good news and bring even more revenue in.
Focus On The Value Proposition
Irresistible offers and amazing deals have always been the secrets to a higher sales-closing rate. During the festivities, being able to match your competitor brand's deals, if not outdo them, will be the deciding factor. SMS, by its short and easy-to-read nature, makes it easy to deliver your product's value proposition. Therefore, after deciding on your value proposition - free delivery, free gifts, referral codes, vouchers for next purchase, personalised gift messages or even free memberships-craft your SMS message with straightforward terms and be upfront about your value proposition, and this includes using powerful adjectives and titlecased letters.
Reward Your Consumers In Return For Feedback
Make your offer time-sensitive. Doing so paints your offer as scarce, easily triggering an almost-immediate (if not immediate) action by your customers. Don't overcomplicate the message; simply include terms like - 'limited-time offer', 'by today only', and 'while stocks last'.
During the season where promotional materials drown in clutter, stand out from the crowd and outdo your competitors with SMS Marketing. If you are ever in need of a reliable SMS marketing solution provider, look no further than One Way SMS, a leading SMS marketing solution provider that's more than happy to help your business grow.