Customizable Interactive SMS
As a business, understanding your customers' needs are your top priority. When you can understand your customer better, you can serve them better.
Interactive SMS is an innovative way to increase your customers' engagement rate without the need for complicated and expensive marketing campaigns. Create polls, surveys, contests and more effortlessly.
With Interactive SMS, you can:
- Run a poll or survey to get popular opinions from your customers
- Ask your customers for valuable feedback regarding your business or service
- Get your customers to vote between different options to understand their needs better
- Use Interactive SMS as a leads generation engine
- Run a fun and interactive contest right on the phone
That's just a fraction of what you can do. Get in touch with us and we'll help you find a solution that suits your needs.
With Interactive SMS, you can conduct the following :
Voting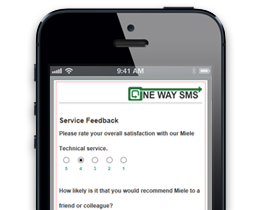 Survey / Feedback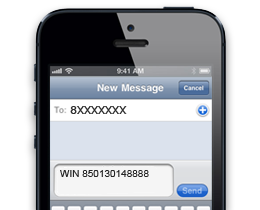 Contest

Easy to use we system and optional API is available.
For Survey visit www.onewaysurvey.sg
For Voting, Contest, Interactive services - Please contact us