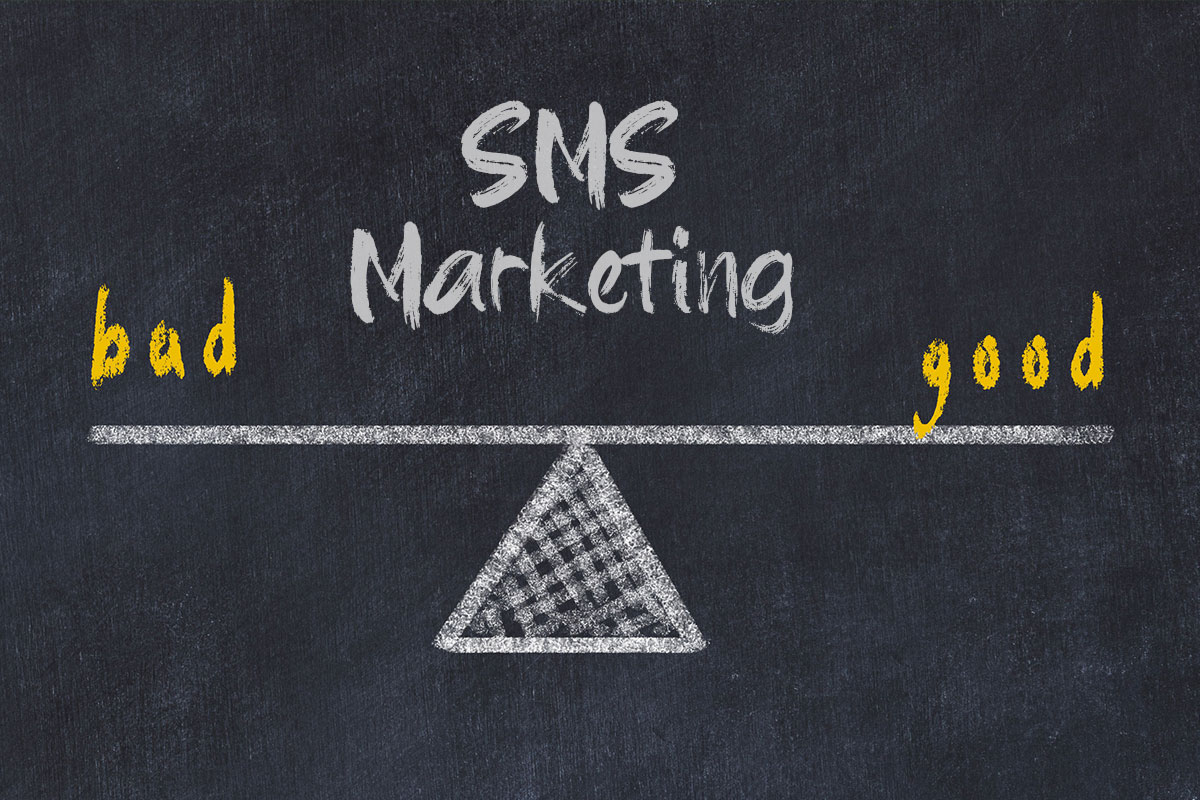 The Advantages & Disadvantages of SMS Marketing
Little did they know, marketing your products and services via SMS is a potent strategy, and a comprehensive marketing plan should comprise more than just one platform, method, or channel. Like every marketing method, there are pros and cons. To better understand SMS marketing, read on.
The Advantages of SMS Marketing
1. High Engagement Rate (Open Rate & Response Rate)
A recent survey suggests that 75% of mobile users welcome impromptu offers and promotions in the form of SMS messages, as opposed to other methods. This is due to the elimination of clutter.
When a promotional SMS arrives, it's not obstructed by anything, unlike ads that drown in the clutter on marketing platforms like social media. When a marketing material gets exclusive space, the engagement rate tends to be higher than usual.
2. Easily Accessible when Compared with Emails
It will take more than a minute to open emails on your computer. Even on a mobile device, where the notification takes you directly to the email, might take you almost a minute to access. It may be longer, depending on your mobile data or WiFi speed.
SMS messages arrive in a flash, with or without internet connection, and can be accessed in less than 2 seconds. Furthermore, the most important part of your marketing material will already be displayed on your mobile notification page. This is why mobile marketing has always been a force to be reckoned with.
3. An Effective Follow-up Tool for Sales Conversion
While most platforms can be used to generate leads, not all platforms are optimal when it comes to sales conversions. Mobile marketing excels in sales conversion, as it allows you to communicate with your prospects one-on-one. Furthermore, marketers have1 the freedom to customise and personalise their mobile marketing materials, increasing the odds of hitting their prospects' soft spot.
The Disadvantages of SMS Marketing
1. Limited Character Count
Unlike other marketing methods such as emails, SMS messages are subjected to a character limit of 160 characters. This means there's less room to include the nitty-gritty details of your campaign, product, or service.
However, marketers can always integrate rich media into their SMS messages. Rich media is a picture or video delivered via a short URL, which is a good way to introduce the more technical aspects of your marketing campaign. Furthermore, mobile users are already bombarded with advertisements that consist of hundreds of words every single day. It would be nice to receive a shorter and straightforward SMS message, for a change.
2. It Requires Consumers to Opt in
Mobile marketing is a permission-based marketing, where users must provide consent in order for marketers to deliver messages to them. This is disadvantageous, since the usual goal of marketers is to effectively reach the masses.
However, a bright side to this is that everyone who opts in to your SMS marketing materials are those with intention to know more. These leads are invaluable to brands, and are highly likely to convert and become a regular if marketers approach it correctly.
The Challenges Faced by SMS Marketers
1. Hitting the Right Timing and Frequency
Nobody likes to be the victim of spam. It's crucial to understand the behaviour of your prospects before delivering your SMS message. For instance, if you have a F&B promotion, only send it out an hour before lunch or dinner when their interest is at its peak. Avoid sending reminders every single day, unless it's a flash deal or anything equivalent.
2. To Stand Out Among The Clutter
With marketing materials pouring in from everywhere, it's more crucial than ever for marketers to personalise their messages. When consumers receive personalised messages, they are more inclined to read through it, which is a big win already. It all goes back to the amount of effort put in by marketers.
In today's world, where advertisements and marketing materials bombard consumers on a daily basis, strategic thinking is more important than ever. Capturing attention and triggering intention is no longer easy and straightforward. Begin by enhancing your customer journey map with everything mobile marketing has to offer.