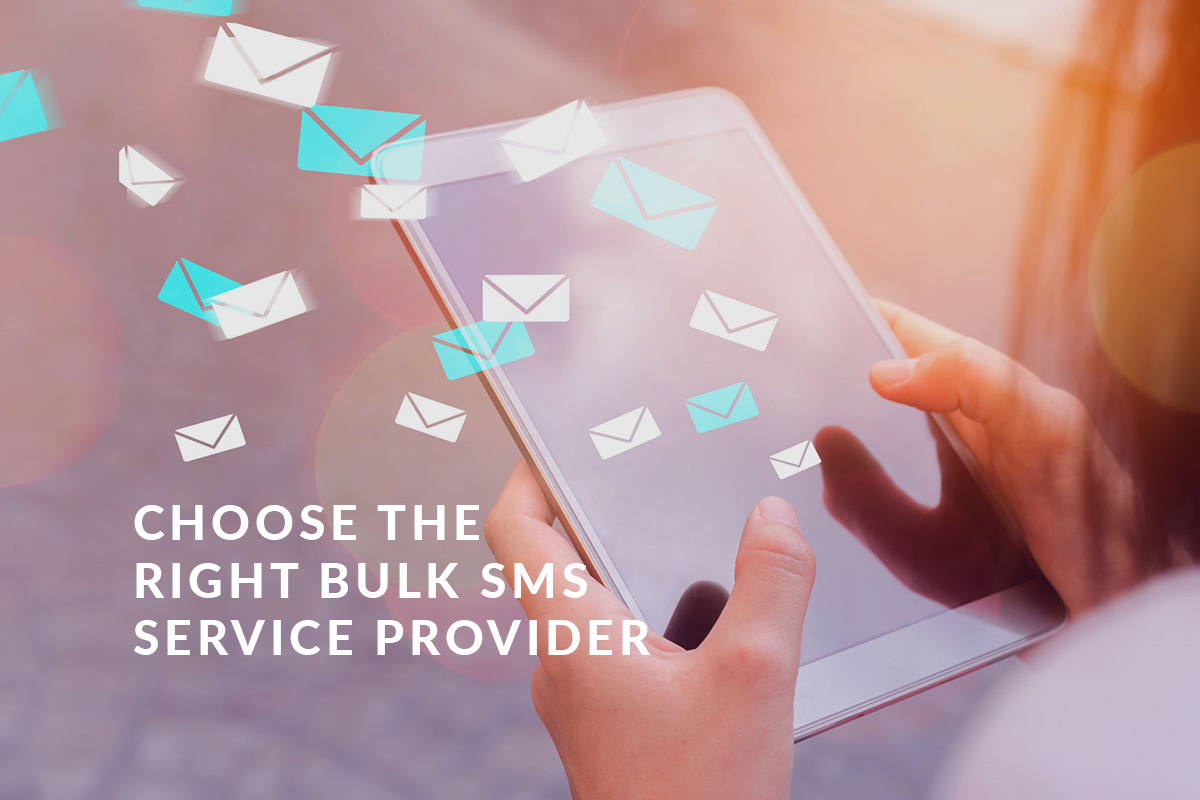 Tips on choosing the Right Bulk SMS Service Provider
As current events within the world continue to force SMEs throughout Singapore to adapt to a new standard of conducting business, it has become more imperative that businesses, large and small, enact more effective means of reaching their consumer base without overstretching already-strained budgets. While many businesses have shifted towards digital avenues of marketing, one viable method is finding itself a key facet of these new SOPs, that being, bulk SMS marketing.
Given the sheer number of individuals who own a mobile device, the ability for bulk SMS marketing to reach a large subsection of any given business' target audience has made choosing the right SMS service provider all the more important as well.
Ensure Market Reach
When targeting an audience with a marketing campaign that is costing ad dollars for each view, it is critical that the message reaches your customer. Thus, before deciding on an SMS service provider, you need to factor in the ability of the provider's ability to reach them. For instance, if you intend to penetrate the Asia Pacific (APAC) market, source for providers that have a prominent presence in the region.
In Singapore specifically, marketers are required to cross-check their database with the Do Not Call (DNC) list before proceeding accordingly. However, not all marketers are fully aware of this SOP. However, bulk SMS providers such as One Way SMS are always ahead of this, equipped with a checking facility to assist their client with this troublesome scrubbing process.
Consistency With Consumers
In determining the reliability of an SMS service provider, while in the same token, establishing the viability of a bulk SMS campaign, the track record of the provider must be taken into consideration.
Key factors to keep in mind when determining the reliability of an SMS service provider are:
Past client's feedback in the form of reviews
History of performance in the form of case studies
Written assurances or guarantees
The availability of policies regarding non-performance
All of which lead to the next determining factor - cost.
Generating Leads That Pay
In addition to taking into account reliability and reach, in order for a bulk SMS campaign to be truly effective, the cost must be evaluated. Fortunately, when compared to other facets of marketing, bulk SMS campaigns generally feature a lower "cost-per-click" factor.
Often, the price per message is cents on the dollar. Bearing that in mind, some providers are more cost-effective than others. Some providers, such as One Way SMS, allow companies to utilize their services on a trial basis, furthering the cost-effectiveness of campaigns in the process.
Furthermore, all marketers that opt for One Way SMS as their bulk SMS provider should be happy to know that this provider openly offers a customer database filtering service. Your database of countless contact numbers and landlines will be carefully filtered to ensure that none of them are invalid, helping SMS marketers to avoid budget wastage.
Making Your Decision For Bulk SMS Marketing
Given that reliability, cost and reach are all critical facets of an SMS marketing campaign, when looking to contract the services of a provider, begin with these questions:
Can this provider provide an adequate area of service to ensure complete reach?
Has the provider proven its track record? Does it provide assurances against non-performance?
Is the service cost-effective?
Will consumers find the process of entering the sales funnel via SMS easy to navigate?
Is it simple to refine the approach to ensure more effective campaigns?
One Way SMS is Singapore's premier bulk SMS service provider that is committed to helping businesses achieve their marketing objective, no matter the difficulty. More than just bulk SMS, One Way SMS also provides Interactive SMS and Picture SMS services, suitable for even the most unique business objectives. To learn more, click here now.