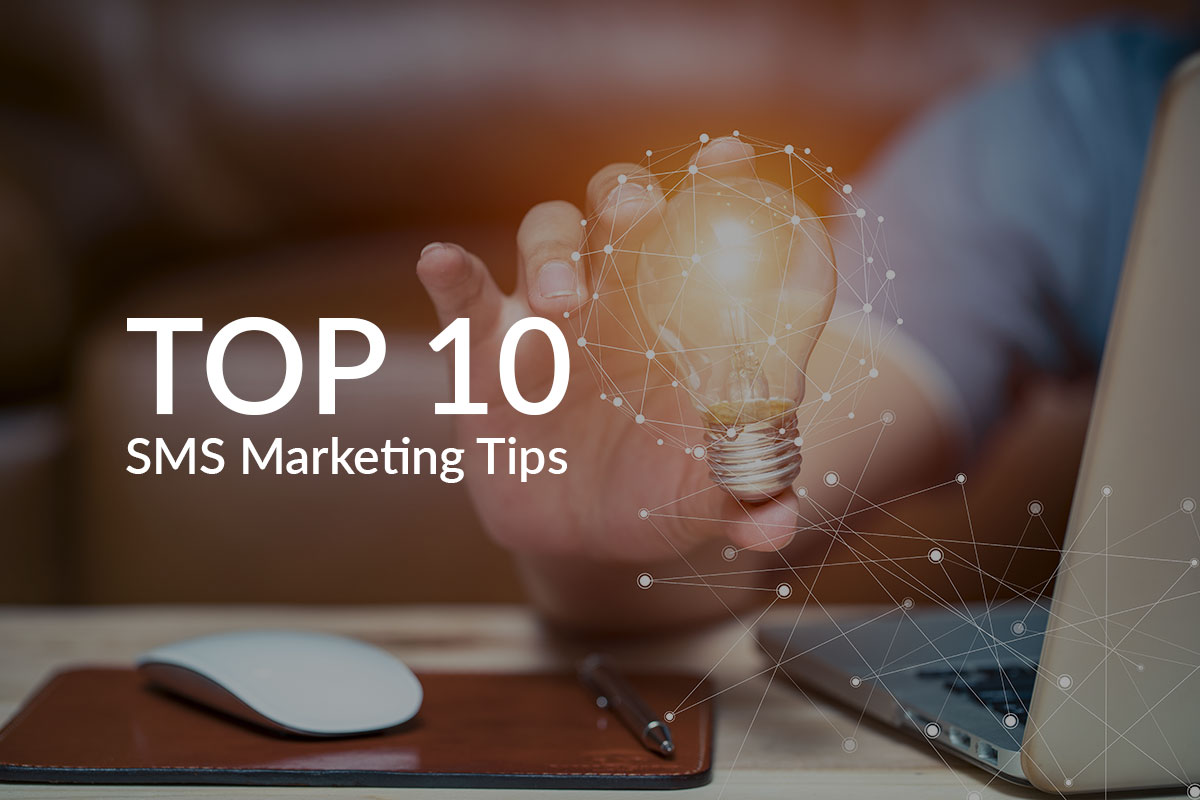 Top 10 SMS Marketing Tips: Gain a Competitive Edge Today
In today's smartphone-led society, social media marketing is a given. Subsequently, when marketing materials infiltrated the already-information-populated social media platform, information overload happened, resulting in a significantly shorter human attention span. (According to FBIQ, Facebook users on mobile spend an average of 1.7 seconds on a single piece of content; is that enough time to get a conversion, or even a lead?
This is where SMS marketing shines. According to various sources, SMS has an open rate of 98% and a response rate of 45%. Most importantly, it plays on its own terms, appearing as a pop-up notification - effectively ignoring the clutter on platforms like social media, and also bypassing smartphone apps. Rich media (audio, videos, etc.) can also be integrated into SMS, so your target audience will not miss out on the amazing things your brand has to offer.
In a country like Singapore, where the people are always out and about, SMS marketing works wonders in delivering timely notifications, attractive promo codes or offers, and run polls and simple contests too. However, its effectiveness will all depend on the craft and design. Read on for 10 tips on how to craft effective SMS marketing materials.
#1 Tone: Keep it conversational
Don't make ads that sound like an ad. In an era where everything is ad-like, sounding like a friendly human being will make a huge difference. Being conversational means using chat slangs, such as abbreviations (i.e., ICYMI, LOL), adding playful jokes, and adding in the occasional GIF or image; anything that lightens the mood.
#2 Ask for permission
To begin with, SMS marketing is already permission-based, as customers will have to agree to receive SMS notifications from the brand. However, at that point of time, those customers will not know what to expect. Therefore, asking for permission will not only get you their consent, but also ensure that their response will be of use.
This is the most common methods of asking for permission, adding an opt-in box on existing collaterals (ie. sign-up forms): allowing customers to agree to receive SMS marketing materials from your brand. It's similar to opting in to a brand's monthly e-newsletter.
#3 Make the value clear
Identify the behaviour of your target audience, and craft your SMS materials with one goal in mind: to motivate them and trigger a response. To do so, make the value clear. For instance, if you run an e-commerce site, and this particular user has been searching for only beauty products on sale, you may send this user an SMS with a special, limited-time promo code for beauty products only. The key is to switch up (or create impromptu) offers that will be of great value to your customers.
#4 Incorporate urgency
Make your offer time-sensitive. Doing so paints your offer as scarce, easily triggering an almost-immediate (if not immediate) action by your customers. Don't overcomplicate the message; simply include terms like - 'limited-time offer', 'by today only', and 'while stocks last'.
#5 Identify the optimal delivery time
Urgency only works if you are sending it out at the right time. However, the definition of 'optimal delivery time' will vary. For instance, if you have a special lunch promo in mind, you should send it out an hour before lunch. If you have a '3pm to 6pm only promo', send it out at least 2 days before, as not every working professional can immediately free up time during those hours.
#6 Make it personalised
One of the main reasons why SMS marketing is so effective is because the message can be personalised. The last thing you would want to read is a message that's clearly crafted for hundreds and thousands of recipients. Make your customer feel special by including his/her name, before going into specifics like their recent purchase or where they last visit.
Eg. 'Hi Chin Aun, is your new microwave functioning well? If not, feel free to bring it back to our store at Serangoon for us to inspect!'
#7 Integrate rich media
In today's world, mobile messaging delivers more than just text. Improve your customer's overall experience by integrating rich media into your SMS marketing materials. Rich media is basically content in the form of either picture, video, or audio, shortened into an URL in the SMS. With the presence of rich media, the SMS will be richer in quality, as the wordy details and descriptions can be placed in the content on the URL. Rich media in SMS marketing can be used as a complementary material, or as a material that completes the information.
For example:
Product images with features & descriptions
URLs that serve as a follow-up after a reminder (to make payment, for example)
A visual of the event invitations with complete details of the event
#8 Make the deal exclusive
It's human nature to react faster and better to messages when we feel appreciated, and exclusive deals do just that. After all, a white lie every now and then will cause no harm. When crafting the SMS, use terms like 'exclusively for you', and 'for our loyal customers only', while mentioning the customer by name.
#9 Include a clear and strong call-to-action (CTA)
Having a strong CTA is as important as having a strong opening copy or headline, as sealing the deal is what marketing is all about. When it comes to designing a CTA, just remember to be straightforward and precise. The best CTAs are the ones that make your customer feel that they will lose out on a lot if they don't opt-in.
It's now or never! Get it today.
The best is already here. Get it now.
It can't get any lower! Buy it today.
#10 Try out different strategies and see which works best
Now that sending SMS online is possible, you should consider investing a little time and resources in trying out different strategies. Firstly, identify and analyse your target audience. Next, segment them based on the 4 types of market segmentations. With this information ready, craft multiple versions of SMS and send them out on a rotational basis. Once you've narrowed down on a strategy that works best, that's when you'll gain the most useful of responses. With tools that allow you to send SMS online like email integration and web SMS systems, it's now easier than ever.
That's all for our top 10 SMS marketing tips! We do hope that these will prove useful when you are crafting your SMS marketing materials. If you would like to take it to the next level and integrate your SMS marketing materials with rich media, look no further than One Way SMS, especially known for our prowess in rich media integration. Get in touch with us today.