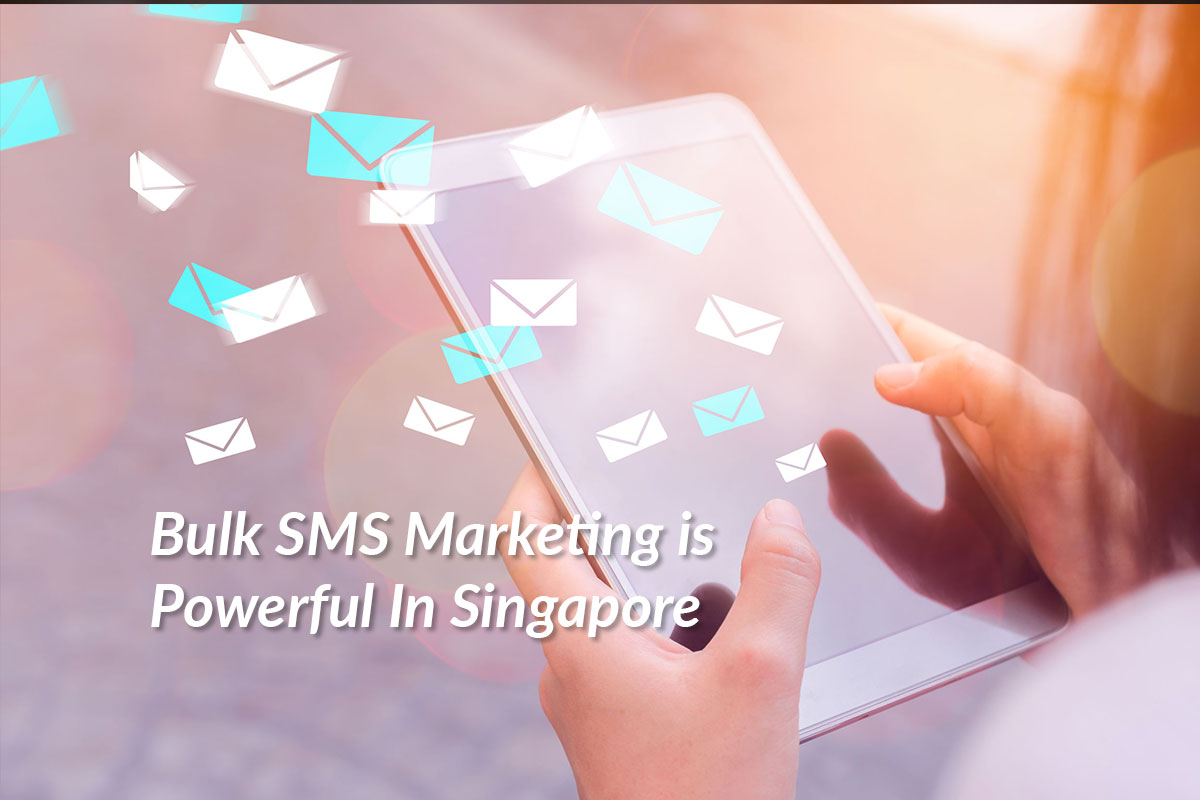 3 Reasons Why Bulk SMS Marketing Is Powerful In Singapore
In a country where connectivity is streamlined, SMS marketing becomes even more powerful for its ability to effectively and efficiently reach the masses. At the time of writing, Singapore is in the Top 4 in terms of GDP per capita, indicating the strength of the country's economy and business dynamics. Furthermore, the sales and marketing segment has always been competitive, which increases the need for a competent marketing channel. Bulk SMS marketing has been playing a huge role in the success of many businesses in Singapore, and here's why.
Extremely High Urbanisation Rate
In Singapore, everyday consumers are generally more receptive to innovations and technologies of all kinds. This is evident in the country's world-recognised public transportation systems, whereby most of the systems and processes are automated. Subsequently, Singaporean consumers often expect easy access to all information, and this includes purchase confirmations or receipts, One-Time Pin (OTP) codes, details of the latest promotions, and various updates. Bulk SMS marketing has the natural ability to provide all of the above in a timely manner, hence the popularity of SMS marketing in Singapore.
Singaporeans Are Primed To Shop
Locals would know that Singapore is never short of shopping centres. Located in almost every MRT station are shopping malls that house hundreds and thousands of retail stores. What about online stores? The choices are endless, which is why both retail and online store owners should leverage on SMS marketing to improve everyone's overall shopping experience. With timely reminders and updates appearing on your consumer's screens, it becomes easier to convince and convert all of your consumers into loyal customers, and subsequently, for your brand to grow.
High Smartphone Utilisation Rate
With an amazing variety of smartphones available in the market at all types of price range, smartphone utilisation rates are at an all time high in today's world, and Singapore is no exception. Under such circumstances, only the best marketing campaign will create impact. Popular modern-day marketing channels such as social media, while potent and with high reach, can lead to your marketing materials being lost in clutter.
Here's where SMS marketing shines the brightest. Naturally easy to read, an SMS owns an exclusive space on your screen and has significantly less clutter than the likes of in-app notifications, WhatsApp messages and email notifications. Most importantly, consumers will have to opt-in to receive your brand's SMS messages, and to do so, they need to provide consent and their personal information such as full name and contact information. With more recent issues like people switching from WhatsApp to Signal due to privacy matters, it goes to show how much impact bulk SMS Marketing will have.
Reach Your Desired Target Audiences With One Way SMS
One Way SMS is Singapore's premier Bulk SMS provider that boasts affordable rates and excellent results. Having play a role in helping more than a handful of brands to grow into the giants they are today, One Way SMS will never disappoint. To get your brand on top of every smartphone screen in Singapore, reach out to us today.